By 2050, scientists predict there will be more plastic in the ocean than fish.
Let that sink in.

More plastic has been produced in the last ten years than during the whole of the last century - and with 8 million tonnes of plastic entering the ocean every year, we know there's a problem. It's easy to place blame on any number of contributors, to feel it's too big an issue to be within our power to solve.
In reality, it all starts with us - the people, and the small decisions and improvements we can make in our everyday lives to have an impact. Of the plastics produced, research shows only about 9% is recycled and 12% is incinerated. The remaining 79% accumulates in landfills or the natural environment (such as bodies of water). The problem with such high disposal rates is that plastics resist biodegradation. As a result, they can exist for centuries – or forever: certain plastics can last from 500 years to 5000!
The Australian Marine Conservation Society has put together a list of the 10 worst single-use plastic products for ocean animals, we recommend having a read which you can do here.

So it's as simple as bringing a keep-cup with you to get your morning latte, or foregoing the unnecessary plastic bag when picking up a few oranges? Well, partly. When we all do our bit, those seemingly-small acts have enormous results.

But what else? What about the plastic and debris that are already in our seas?
For many, the ocean is their livelihood, their business, or quite simply their life. The scuba diving industry is no exception, and the beauty of having a community of passionate people is that when you present them with a problem, they will inevitably band together to combat it.

Dive retailer giant Adreno offers a fantastic incentive to turn your next dive into a clean-up effort with their "Tank Fills for Trash" program. It does exactly what it says on the box - you bring a bag of ocean trash into any Adreno store and exchange it for a free for a tank fill. So next time, instead of heading straight to the nearest public bin to biff your bag of tank-fill-currency, remember to take it into an Adreno store instead!

The name Sea Life might be synonymous with your local aquarium, but not only do they provide an insight into the ocean world without getting wet, they're also spear-heading regular beach clean ups all over the world - in fact last year they launched a 24 hour global clean up effort.
You can check out some of the great work by searching #24HourGlobalBeachClean on social media.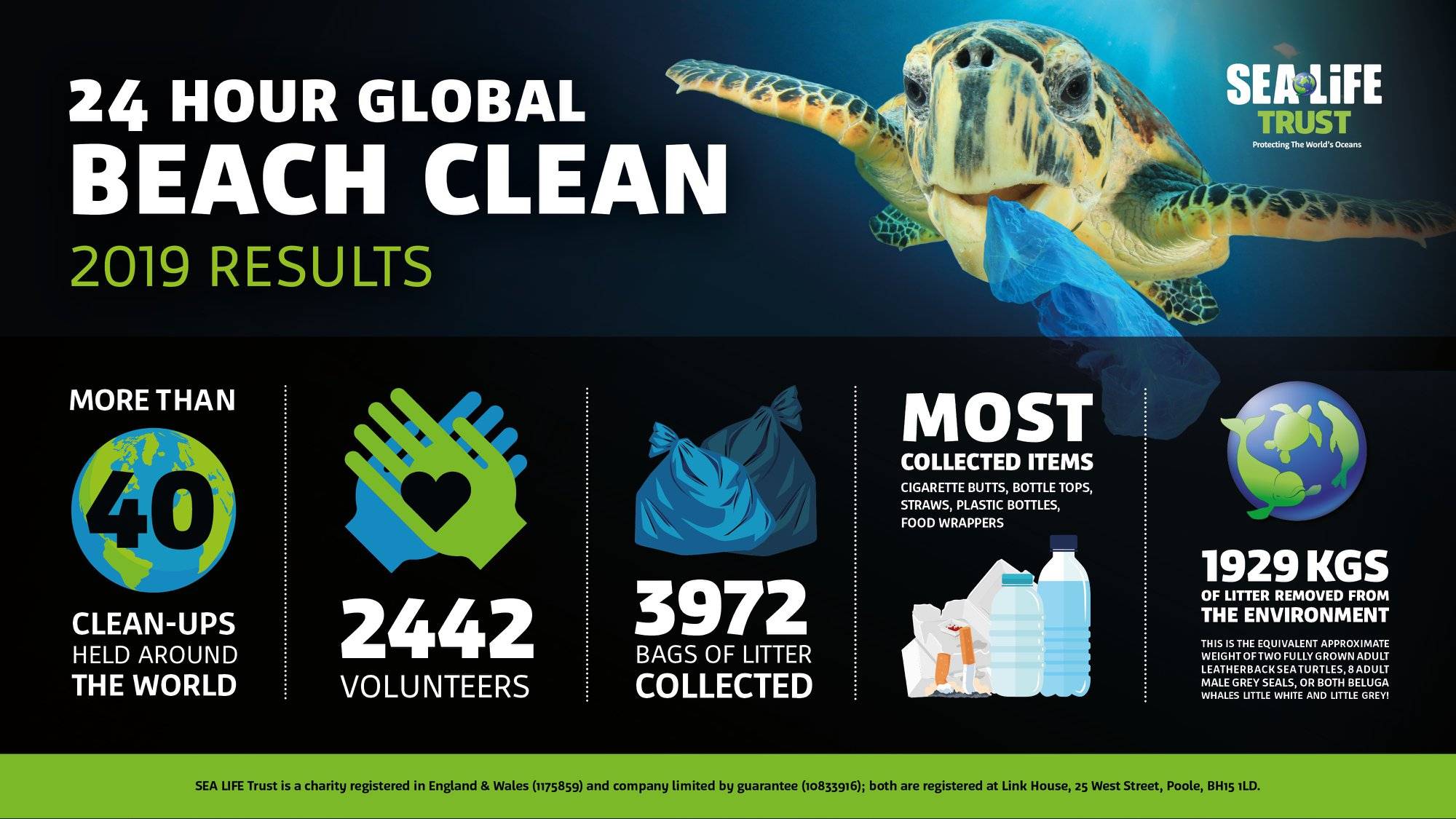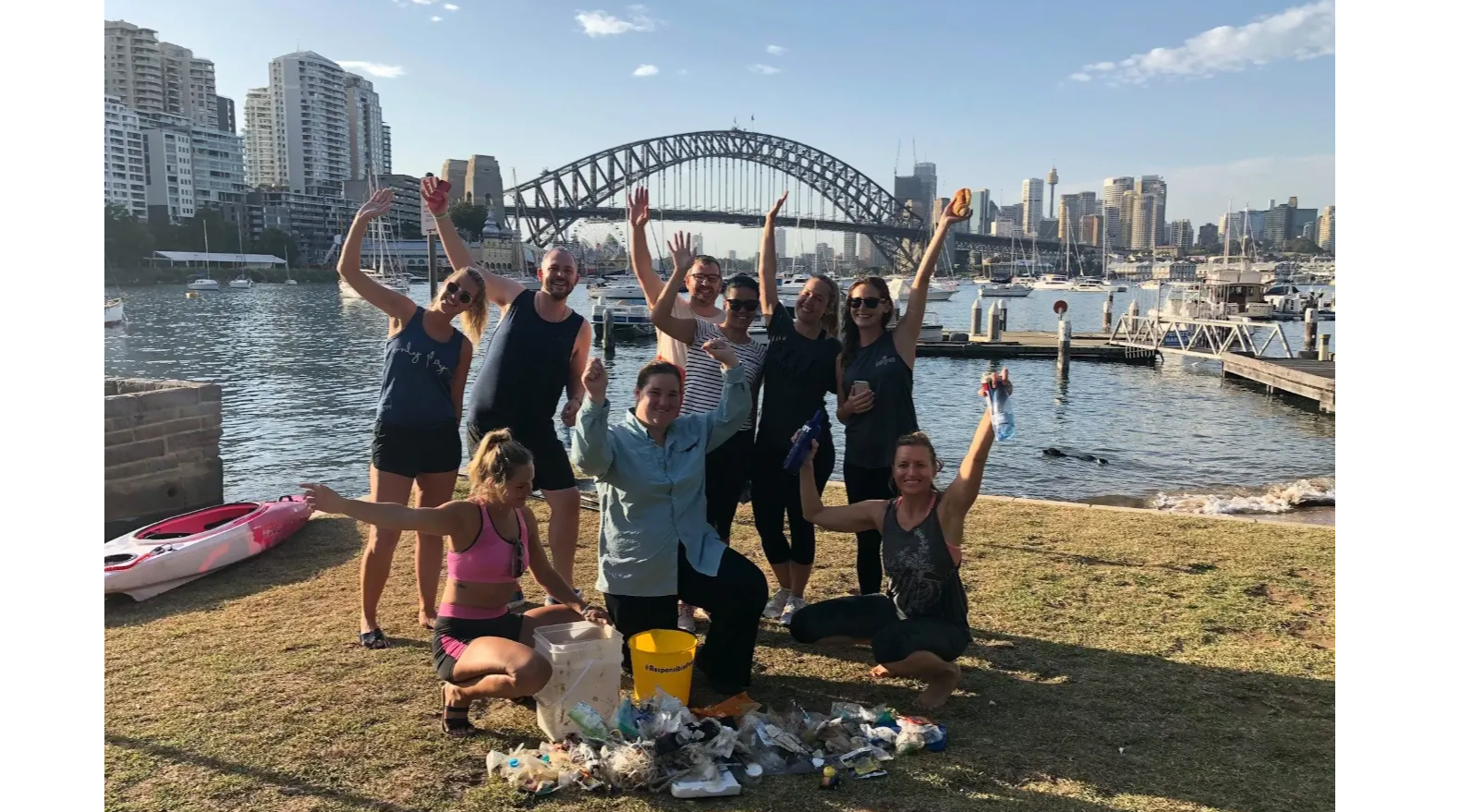 (Photo: Sea Life Sydney Aquarium)

At SSI, their Blue Oceans movement supports the conservation and sustainable use of aquatic environments - and despite the name, the efforts are not just limited to the ocean.

Auckland's NZ Dive School runs regular Blue Ocean endorsed clean ups of Lake Taupo, New Zealand's largest lake, and their last excursion resulted in an astronomical 60kg of trash being removed from the water. Renee of NZ Dive School said the recovered trash was made up of made up of glass, plastic bottles, food packages, road cones, and clothing materials, which was sorted and disposed of properly - and they'll tackle another clean up in September 2020!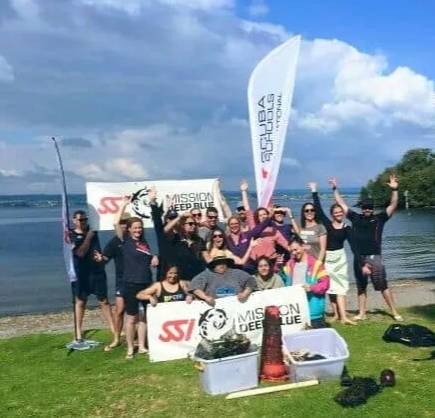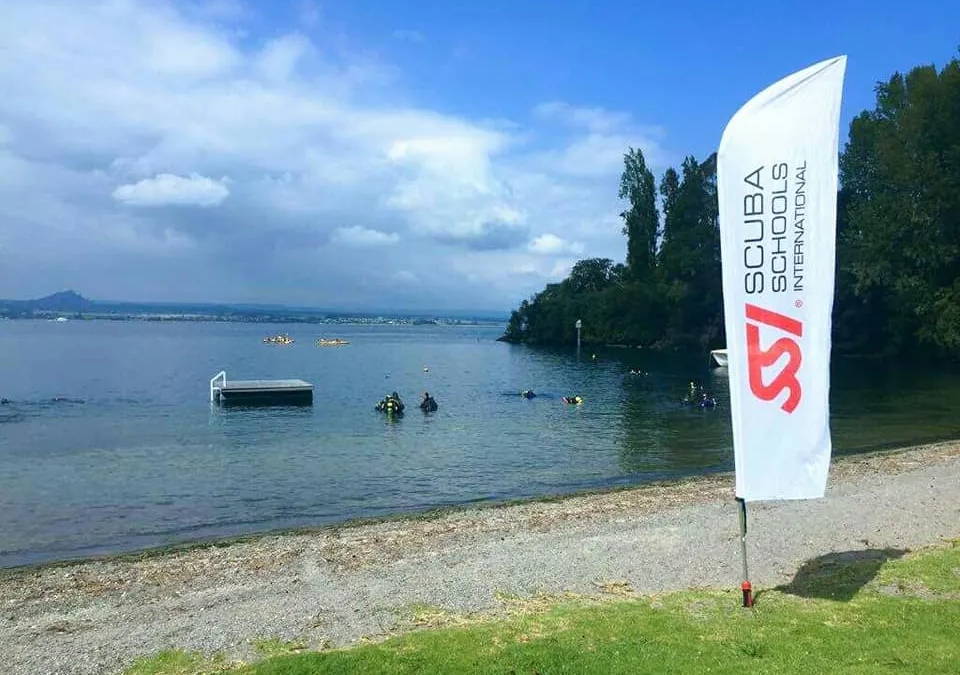 "We want everyone to be aware of the environmental problems our oceans are suffering day by day. Lake Taupo is one of our regular dive sites and we have noticed that over a period of time it is accumulating trash we want to restore it back to it former glory and educate others" (NZ Dive School)

So what constitutes a Blue Oceans endorsed dive organisation? Scuba World in Brisbane is an official partner, and explains that the endorsement is a combination of focussed efforts and an overall philosophy, which supports the conservation and sustainable use of aquatic environments, including oceans, seas, coasts, and waterways and their magnificent diversity of plant and animal species. You can check out an in-depth explanation here.

PADI established the non-profit organisation Project AWARE back in 1989, and in 2011 Dive Against Debris was born. In their words; Project AWARE's flagship citizen-science program, Dive Against Debris®, empowers scuba divers to remove marine debris from the ocean and report data on the types, quantities, and locations of materials collected.
Since the program's launch, more than 86,000 divers have participated in Dive Against Debris in 182 countries around the world, reporting over 1.6 million pieces of trash. As the only underwater debris data collection program of its kind, Dive Against Debris both improves the health of ocean ecosystems through localised volunteer efforts and provides valuable information about underwater debris to help inform policy change.
There's power purely in numbers here as evidenced by the Dive Against Debris Map which displays the stats on what is being pulled out of the ocean since the program's conception. It's eye-opening data, especially when you consider that it's only based on what has been officially logged.

Most PADI centres run #DiveAgainstDebris days and, additionally, many dive shops independently operate their own clean up days - both of which make it even easier to get involved. Have a chat to your local dive shop and see when the next one is scheduled (you can see a map of our partners here). The result? You contribute to the cause, meet new people, and get a dive in at the same time!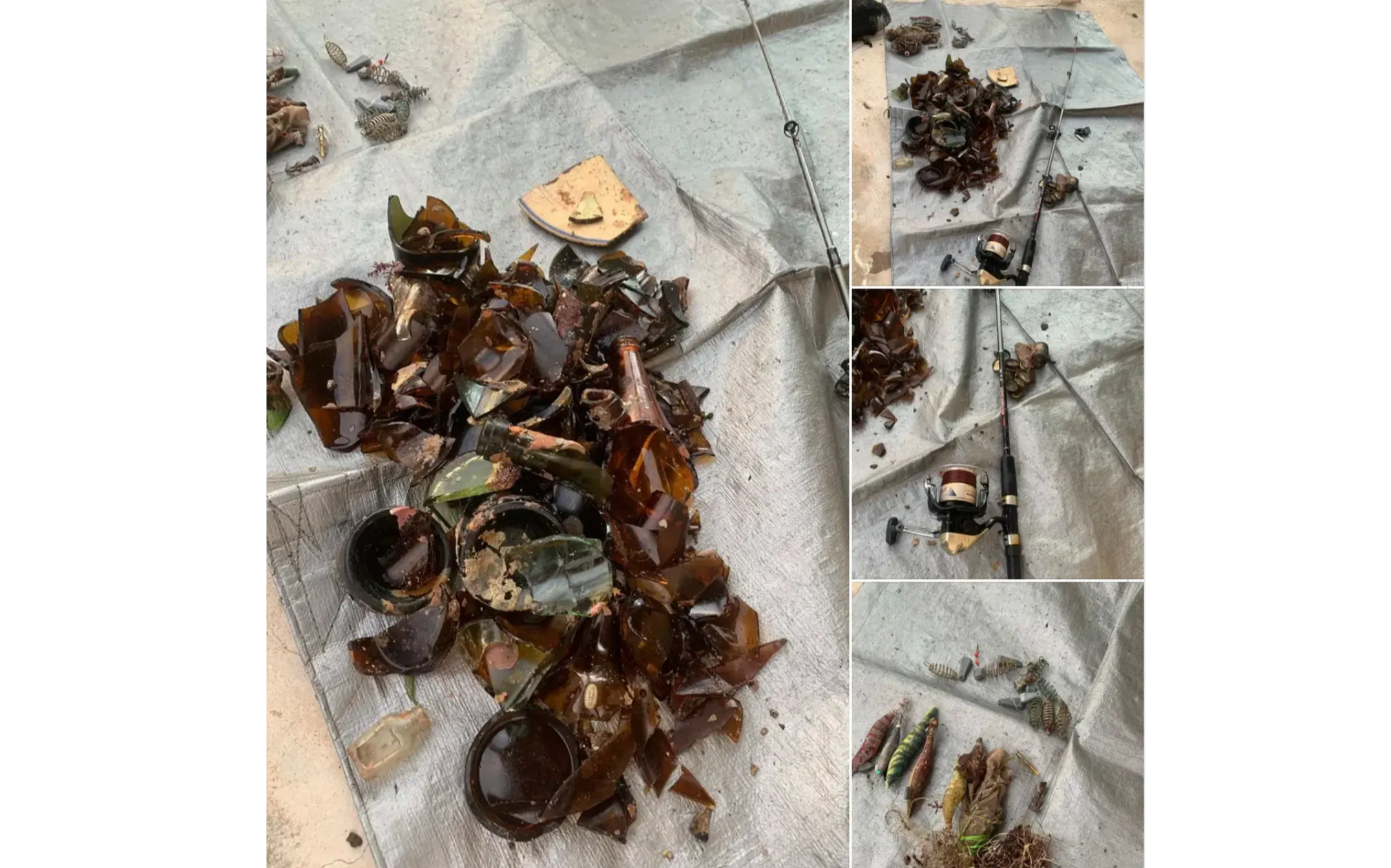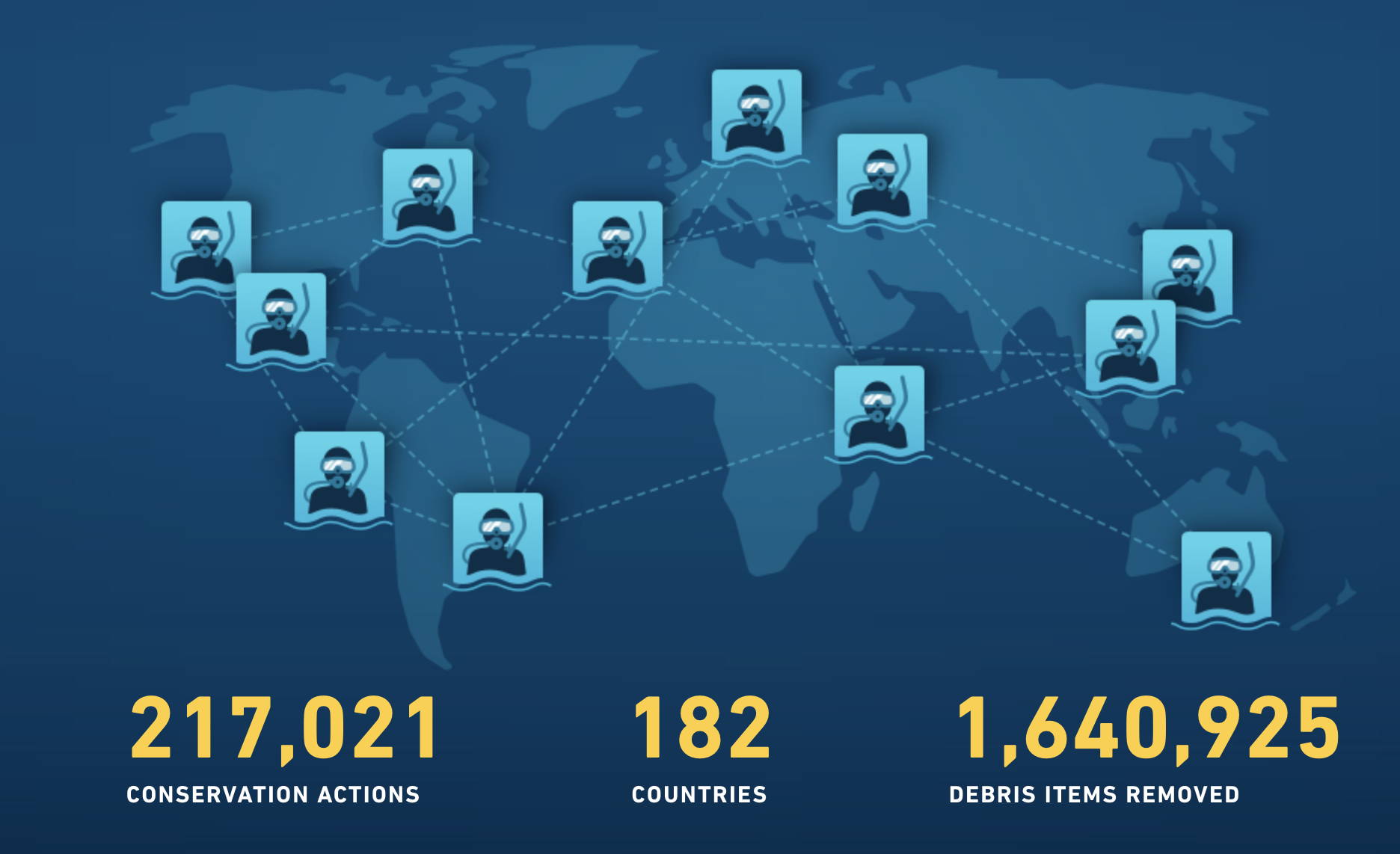 (Photo: Underwater Sports Diving Centre, SA)
What about us? What are we doing? The Aqua Lung family of brands are committed toward a plastic-free future, and significant changes are being made to replace our packaging and shipping materials with more sustainable alternatives, such as our bio plastic-alternative wetsuit packaging made from plant starch.

Over at Apeks we have completely retired our shrink wrap machine, which means nothing leaving the UK manufacturing facility will be plastic wrapped any longer. Additionally, you'll notice your next regulator comes in a cardboard box made from recycled material and pulp sourced from well managed Forest Stewardship Council forests.

In fact, even our service kits and mouthpieces have left the plastic packaging behind.


So there you have it - it's easy to look at the facts and figures and feel quite simply OVERWHELMED at the magnitude of the ocean pollution problem. But what we can take away from this is that it all starts with the small decisions being made on a day to day basis. Additionally, you can do your bit by supporting those local businesses who are actively making changes and efforts to combat the problem, because by doing so, we all become part of the solution.